Dates-Corn Flakes Balls
This is my 300th post and it took me long 7 years to complete 300 posts. On this occasion,I want to thank all my fellow bloggers and readers for the support given to me during these years.I am celebrating this achievement by sharing a sweet dish called dates balls.Dates are a good source of carbohydrates and it is  stuffed with filling such a s almonds,cashews or cream cheese which can be given as snack for kids.These healthy dates balls are really crunchy and kids will definitely love it.Enjoy!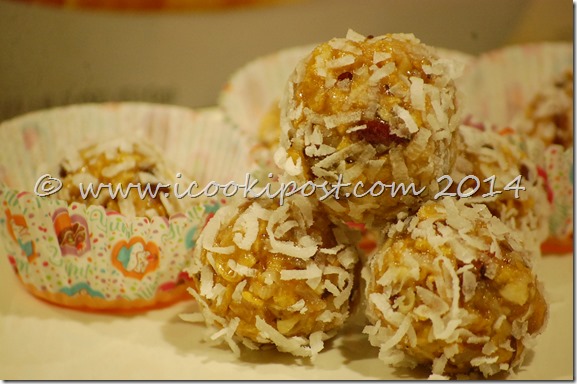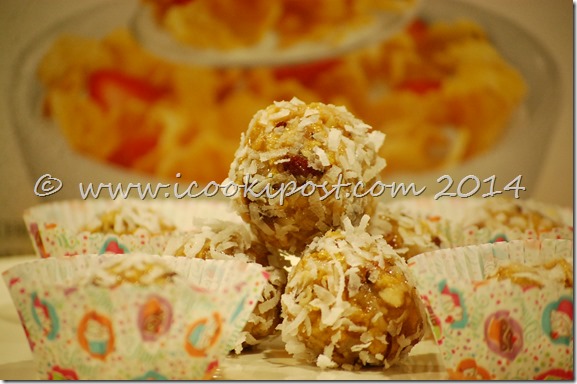 Ingredients
Dates(seedless,chop into small pieces) – 1 cup

Butter – 1/2 cup

Sugar – 1/2 cup

Desiccated Coconut – 1 1/2 cup

Corn flakes(I used Kellogg's) – 2 cups

Cashewnuts – 1/2 cup

Egg – 1

Vanilla Essence – 1 tsp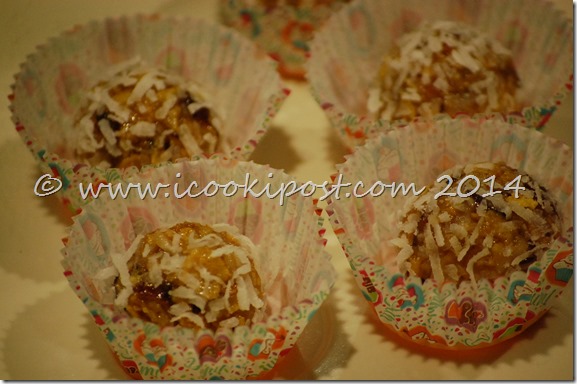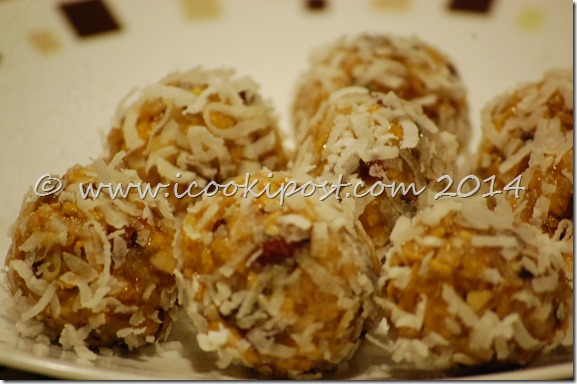 Preparation
In a bowl,mix dates,butter,sugar,cashewnuts,egg and vanilla essence.

Heat a heavy bottomed pan.Add the dates mix to it and stir well.

Once sugar starts to melt, remove from fire.Let it cool.

Once the mix is cooled,add crushed corn flakes to it.Mix well.

Make balls out of the mix.Roll in desiccated coconut.

Refrigerate for 1 hour or until firm.

Store in a air tight container.