Stuffed Bittergourd (പാവയ്ക്ക നിറച്ചത്)
Most of us do not like bittergourd, but it is really good for one's health. Click here to know more know about its health benefits.Here Iam sharing a recipe of bittergourd stuffed with spices.Hope you will really like it.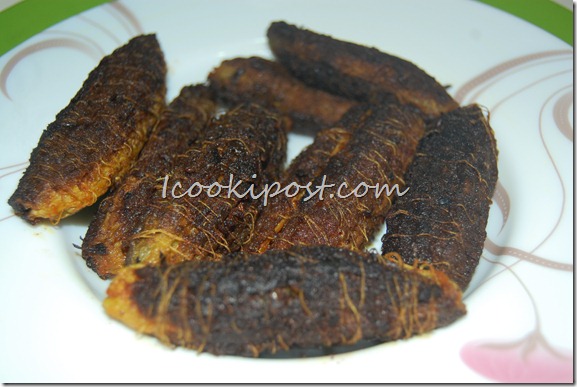 Ingredients
Bittergourd(karela) – 8
Shallots – 10
Ginger – garlic paste – 2 tsp
Garam masala powder –2 tsp
Red chilly powder – 2 tbsp
Turmeric powder –2 tsp
Coriander powder – 1 tsp
Jeera(cumin) powder – 1 tsp
Asafoetida powder – 1/2 tsp
Fennel seeds powder- 1 tsp
Curry leaves – 1 tsp
Salt
Oil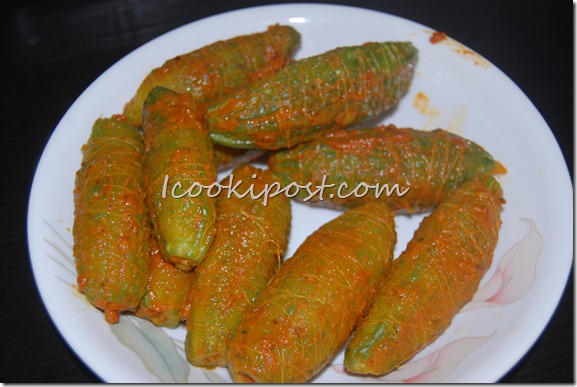 Preparation
Make a paste by grinding the above ingredients numbered 2-11 and keep aside for stuffing.
wash karela and scrape the skin using a knife.Make a slit vertically and carefully remove the seeds.Rub some salt on the karelas and leave it for 30 minutes. This is to reduce the bitter taste.
Stuff karela with the masala mix and tie with a sewing thread so that the mixture doesn't come out.
Heat oil in a pan .Place the  karelas carefully into the pan.Cover with a lid and cook (fry) both sides on medium flame for 5 -10 minutes.it will be done once the skin is soft.
Serve with rice .Don't forget to remove the thread before eating karelas :).