Banana Muffin
Recently, I tried my hand at baking for the first time and tried making a simple recipe of banana muffin. It came out perfect and this is a great hit with my kids.These banana muffins are delicious  and easy  to make with the easily available ingredients at home. It is nutritious and kids will definitely love this yummy muffin. Enjoy baking.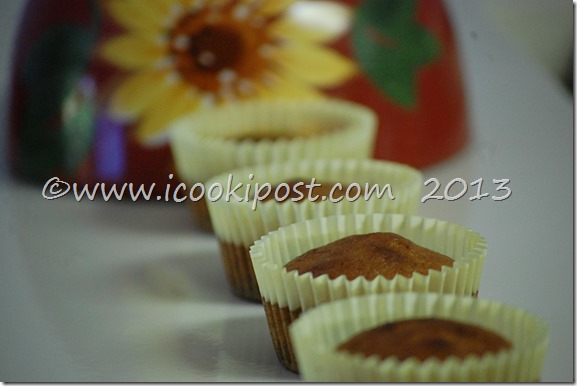 Ingredients
All purpose flour(Maida) – 1 1/2 cups
Bananas(medium ripe) – 3
Egg -1
Sugar – 1cup
Baking Soda – 1 tsp
Salt –1/2 tsp
Vegetable Oil – 1/3 cup
Vanilla extract – 1tsp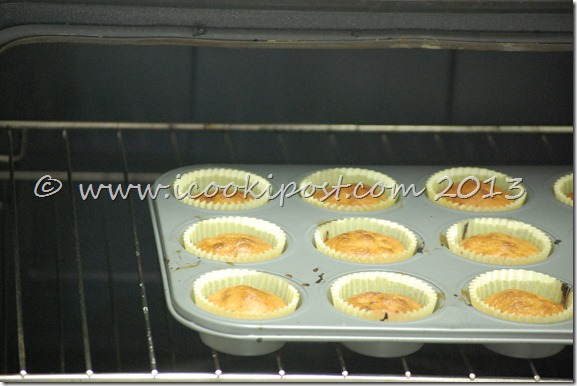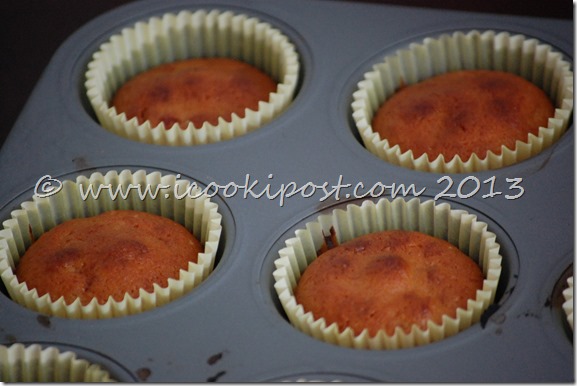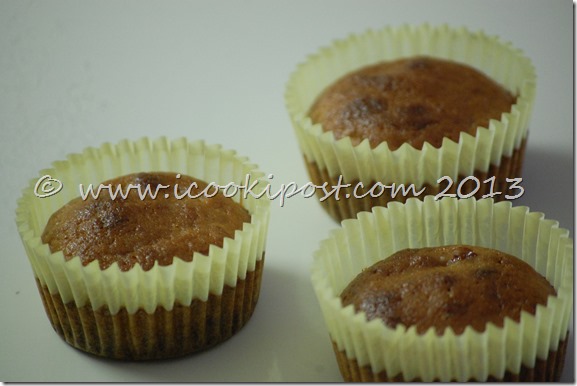 Preparation
In a large bowl, combine dry ingredients.
In another bowl, mash the bananas. Add egg, oil and vanilla. Mix well.
Stir into the dry ingredients just until moistened.
Fill greased or paper-lined muffin cups half full.
Bake at 375° for 18-22 minutes or until a toothpick inserted near the center comes out clean.
Cool for 10 minutes.
Remove from pan to a wire rack to cool completely. 
You can make a dozen muffins using this mix.
Recipe Source:http://www.tasteofhome.com/recipes/basic-banana-muffins