Chicken Pakoda ( Chicken pakora)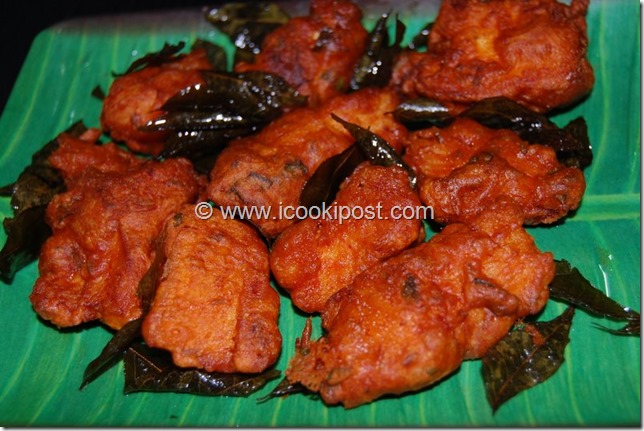 Ingredients:
Chicken Breast – 100 gms
Besan (chick pea flour) – 1 cup
cumin seeds (jeerkam) – 1 tsp
Fennel seeds(perumjeerakam) – 1/2 tsp
Garlic (chopped) – 1/2 tsp
Red chilly powder – 1 1/2 tsp
Coriander leaves (chopped) – 1 tbsp
Curry leaves(chopped) – 1 tsp
Salt
Coconut oil
Preparation:
Wash and clean chicken pieces and cut into lengthwise.
To make batter, mix ingredients numbered 2 to 9 into a thick consistency.
Dip the chicken pieces in the batter and deep fry in oil.
Garnish with curry leaves.
Serve with ketchup or chilly sauce.
You can make prawn pakoda also using the same recipe.