Idli and Coconut Chutney
Idli is a popular breakfast in south India.you can have with sambhar, coconut chutney or chutney powder.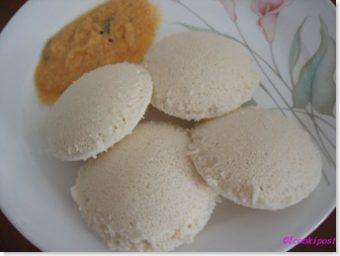 Ingredients:
Urad dal (black gram)- 1 cup
Idly rice – 2 cups
Fenugreek seeds – 1/4 tsp
Salt
Preparation:
Soak urad dal and rice separately for atleast 4 hrs..
Grind rice, urad dal ,fenugreek seeds into a smooth batter.Mix well by adding salt.
Allow the batter to ferment overnight.
To make idlies, Grease the ldli moulds  with little oil and pour the batter into each mould  and steam cook for 10-15 mins in a iddli cooker.
Coconut Chutney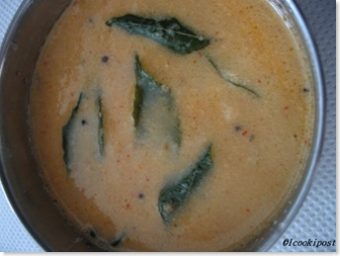 Ingredients:
Grated Coconut – 1 cup
Dry red chilly – 3
Shallot – 2
Mustard seeds -1/4 tsp
Curry leaves
Salt
Coconut Oil
Preparation:
Grind coconut, dry red chilly ,shallot into a fine paste by adding little water. Add salt to it and mix well
Heat oil in a pan. splutter mustard seeds ,curry leaves and add the seasoning to the coconut mix.