Pineapple Kesari
Pineapple Kesari is popular especially in south India.This is a sweet and yummy dessert prepared with pineapple chunks and semolina during festive occasions.Enjoy!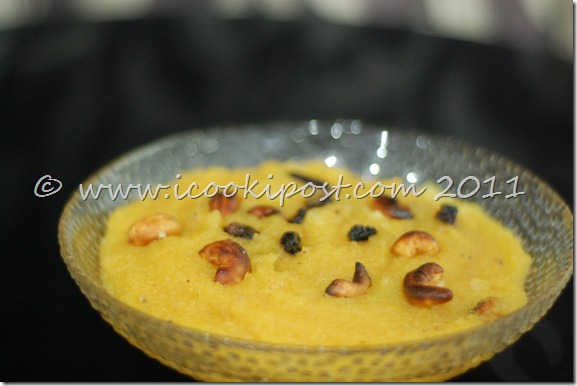 Ingredients
Pineapple (ripe) – 1cup
Semolina(rava)_- 1 cup
Sugar-2 cups
Cardamom powder – 1/2 tsp
Kesari color(yellow) – a pinch
Cashewnuts(fried) – 5
Raisins (fried) –10
Ghee-1 cup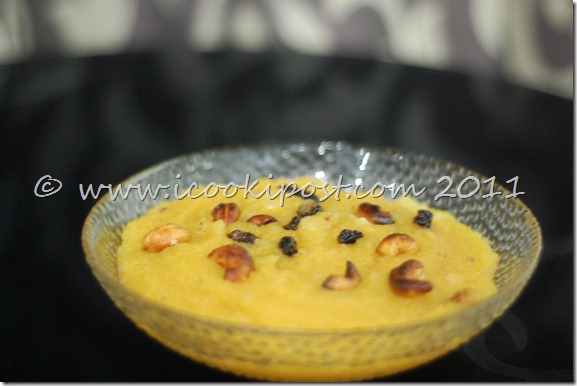 Preparation
Heat 2 tbsp of ghee in a pan.Fry cashewnuts and raisins and keep aside.
In the same pan,Add remaining ghee to it and add semolina to it and stir well..once it is light brown in color,add required amount of boiled water to it and stir continuously to avoid lumps.
once rava is cooked,Add chopped pineapple pieces to it.Mix well and  let it cook for sometime.
Add sugar,cardamom powder and kesari color(dissolve in milk)  to it and stir continuously till it leaves the sides of the pan.
Remove from fire.Garnish with fried cashewnuts and raisins.
Once it is cool, cut into desired shapes.