Tender Coconut Pudding (Elaneer/Karikku Pudding/കരിക്ക് പുഡഡിംഗ്)
Kerala is the land of coconuts and Elaneer /Tender coconut water is the health drink of Kerala which is really nutritious and delicious with a good flavor.Tender coconut flesh is used to prepared pudding and also masala curry.Will post the recipe for the karikku masala soon.This is the most popular pudding of Kerala and it is prepared using coconut pulp,coconut water,china grass and milk.Enjoy this easy and yummy dessert.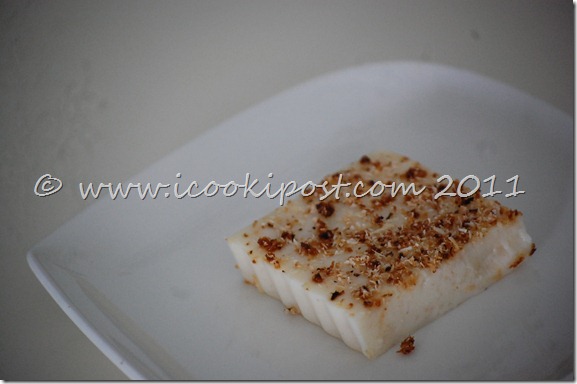 Ingredients
Tender Coconut –1
Condensed Milk( I used milkmaid) – 1 tin
Tender Coconut water- 1 tin (used the same condensed milk tin)
China Grass(Agar Agar) – 10gms
Water- 1 tin
Milk – 1 1/2 cups
Desiccated Coconut(to garnish) –1/2 cup
Sugar – 6 tbsp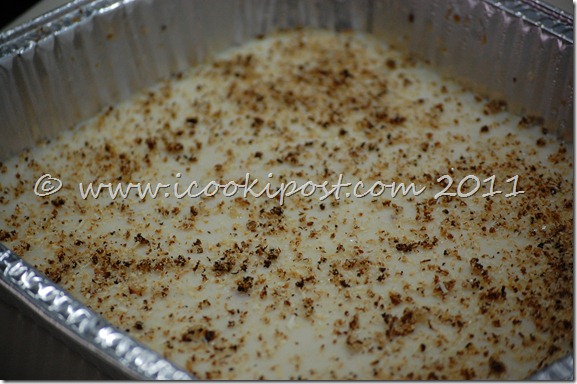 Preparation
Scoop out the pulp from the tender coconut and grind it with coconut water.Keep aside
Soak china grass in  water and boil on low flame till it dissolves completely.Remove from fire.
Heat a pan and boil milk,condensed milk and 2tbsp sugar.Add melted china grass mix to the boiled milk mix and stir well.While adding china grass mix to milk, both should be the same temperature.Otherwise it will curdle.Let it cool for 10 minutes.
Finally add the coconut pulp mix to it and combine well.
Transfer the mix into a flat dish.Allow it to cool at room temperature for 10 minutes(by that time the pudding will thicken) and then refrigerate.
For garnishing,Heat  a pan and add desiccated coconut with 4tbsp of sugar and fry on low flame till coconut turns brown.At the time for serving,garnish with coconut .
Cut into desired shapes and Serve chilled in small bowls.