Thai Basil Eggplant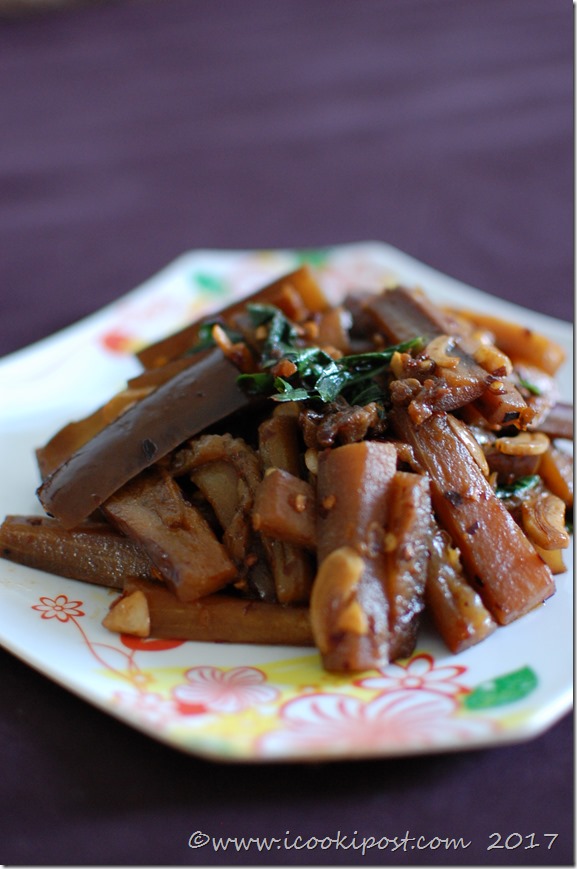 ingredients
Eggplants/Aubergine (cut lengthwise into 2" piece) – 3
Garlic(chopped) – 3
Red Chilly Flakes – 1 tsp
Thai Basil – a bunch of leaves /10 leaves
Soy Sauce- 1 tsp
Fish Sauce – 1 tsp
Brown Sugar – 1 tbsp
Oil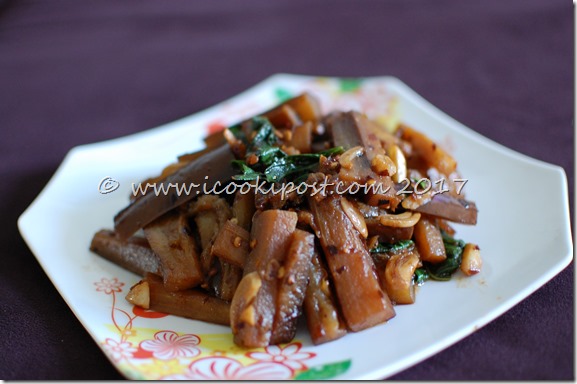 Preparation
Heat oil in a pan.Saute garlic and once it is light brown, add eggplant pieces and saute well.
once it is cooked and soft , (for 4-5 minutes) add red chilly flakes, soy sauce,fish sauce and sugar.
Finally add basil leaves and toss well for a minute to get mixed.
No need to add extra  salt as there is already salt in two sauces.
Serve with Thai fragrant  Rice.