Apple Jalebi
Apple jalebis are prepared by deep frying apple pieces and soak in sugar syrup.These jalebis looks like sugar donuts and it is yummy and mouthwatering dessert for kids.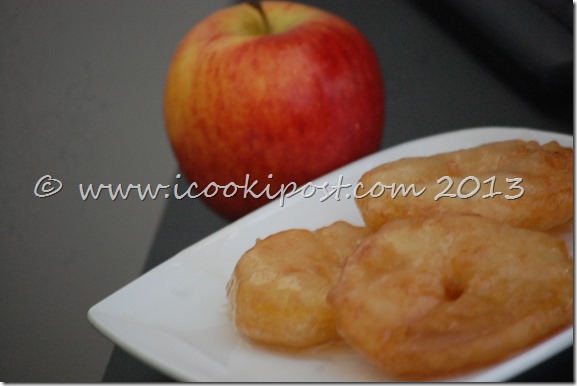 Ingredients
Apple (cut into medium round pieces) – 10  Pieces

All Purpose Flour/Maida – 1/4 cup

Baking soda – 1/4 tsp

Sugar – 1 1/4 cup

Water – 2 cups

cardamom powder – 1tsp

Ghee/Oil –1 cup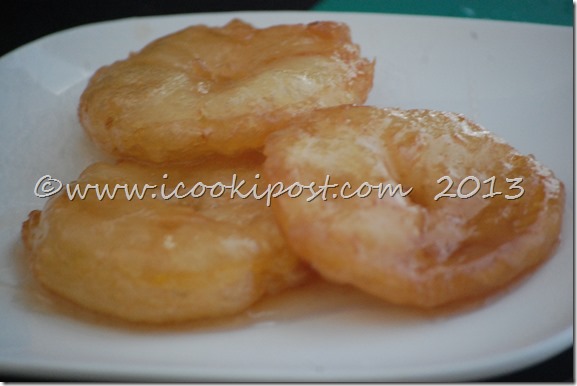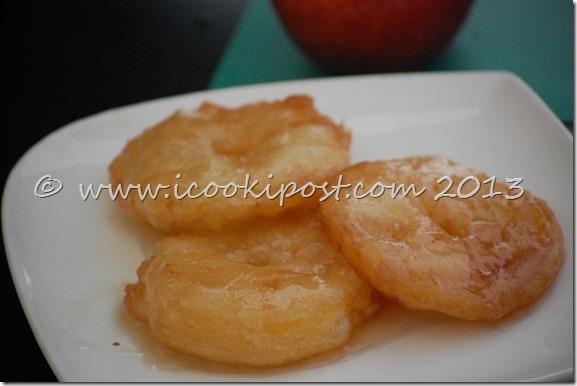 Preparation
wash and peel off the outer skin of apple.cut into round pieces.

To make batter,In a bowl, mix maida,baking soda, 1 tsp  of sugar with 1/4 cup of water without forming lumps.The batter should be thick in consistency.Keep aside for 30 minutes to get ferment.

To make sugar syrup, boil 1 cup of water and   sugar to get a thread like consistency.Add cardamom powder to it to get a nice flavor.

Heat oil in a pan. Dip apple pieces in the batter and deep fry on medium flame till both sides are golden brown in color.

Transfer the fried apple pieces into sugar syrup.Let it soak for few seconds and take it out.

Serve warm.

If you want, you can garnish with almonds or pistachios.