Sukhiyan
Sukhiyan is a typical tea time snack prepared using green gram,jaggery and grated coconut mix and deep fried in oil .It is popular in local tea shops in Kerala as a evening snack.This is a healthy snack for kids as green gram is rich in proteins.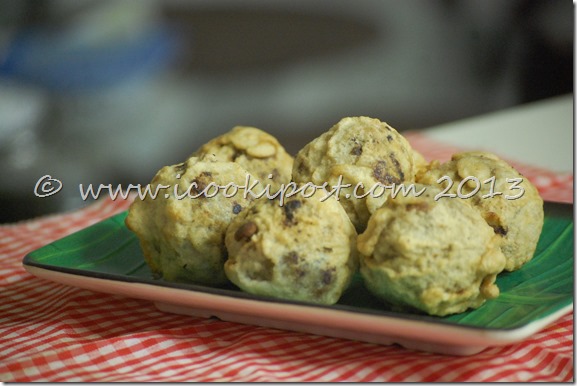 Ingredients
Green gram/Moong daal/Cherupayar – 1 cup

Jaggery –  250 gms

Grated Coconut – 1 cup

Maida/All purpose flour –1/2 cup

Rice flour –1/4 cup

Ghee – 1tbsp

Oil

Water

Salt

Cardamom Powder – 1/2 tsp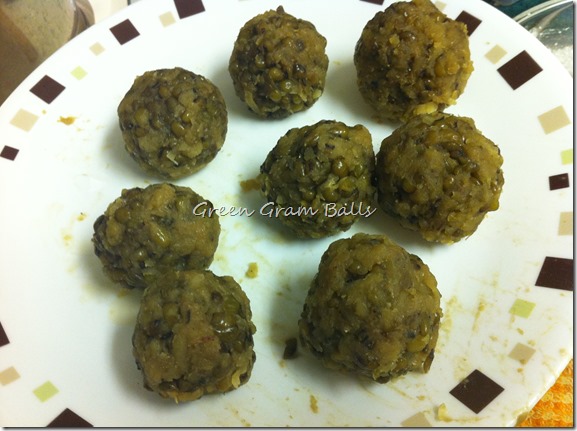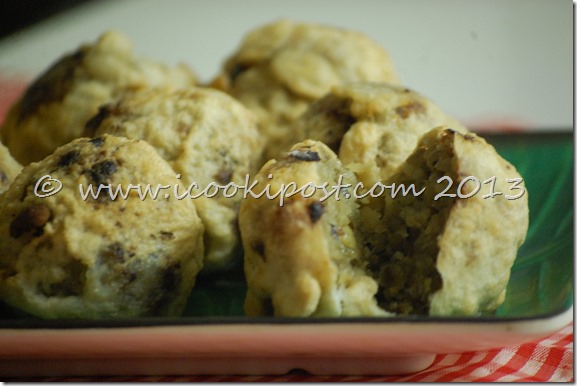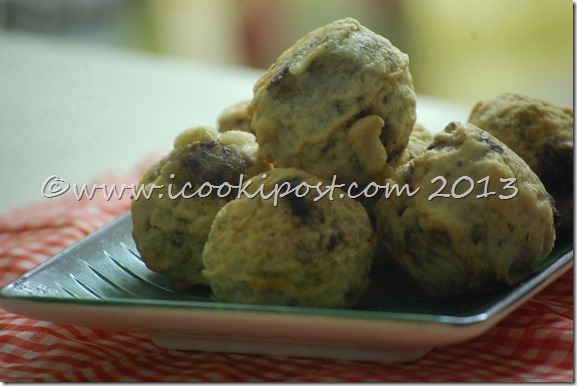 Preparation
Wash green gram and dry roast moong daal on medium flame for 2 minutes till nice aroma comes and light brownish in color.

Pressure cook green gram with water till all the water is evaporated. Don't overcook the daal.

Melt jaggery with water  and drain to remove impurities.

Transfer jaggery mix into a kadai.Add grated coconut,ghee and cardamom powder to the jaggery mix and mix well.

Add boiled green gram daal to it and stir well till dry(no water is left).Let it cool.

Once it is cool,make lemon sized balls.

Make a batter with rice flour,maida and salt.The batter should be thick in consistency.

Dip each balls in the batter and deep fry till golden brown.

Transfer into a tissue paper.

serve with tea.