Apple Muffins
These delicious apple muffins are prepared using apples and pancake mix and the granulated sugar gives a delicious crunchy topping and smells good by adding cinnamon.Kids will really love it and a must try for muffin lovers.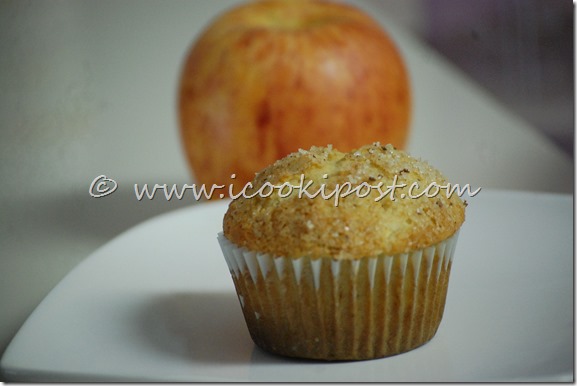 Ingredients
Pancake/Waffle Mix – 1 cup

Apple – 1

All purpose flour(Maida ) –1/3 cup

Brown sugar – 1/3 cup

Baking Powder-2 tsp

Ground Cinnamon –3/4 tsp

Milk – 1 cup

Vegetable oil – 1/3 cup

Egg –1

Vanilla Essence – 1 tsp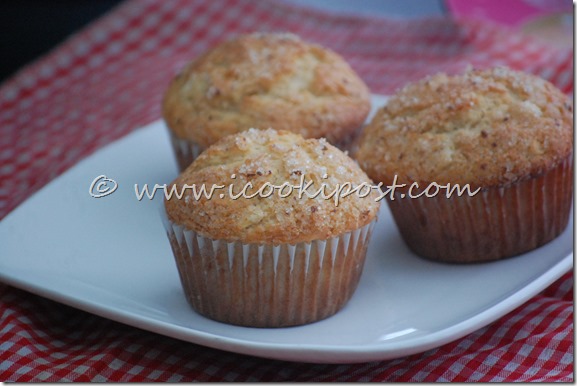 For topping:
Granulated Sugar – 4tsp

Ground Cinnamon – 1/2 tsp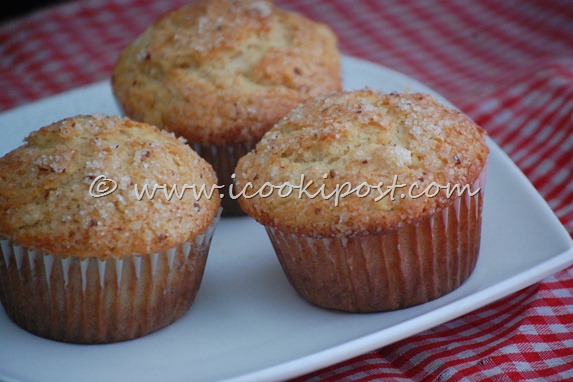 Preparation
Peel,core and chop apples.

Preheat oven to 400 degrees F.Lightly grease muffin cups with paper baking cups.

In a bowl, combine pancake mix,brown sugar,baking powder and cinnamon.

In another bowl,whisk together milk,oil,egg and vanilla. Add this to the flour mix.

Stir gently until dry ingredients are moistened .

Stir in chopped apples.

Fill 3/4 of the cups with the mix.

Combine topping ingredients and sprinkle evenly over each muffin.

Bake for 16-18 minutes or a toothpick inserted comes out clean.

Let it cool for 2 minutes.

Remove the muffins from the tin and transfer to a cooling rack.

You can make 12 muffins using this recipe.