Brownies/Cocoa Brownies
Brownies are popular in united states and it is a common dessert in the restaurant menu.This is easy to make and I baked this for my sweet little girl who likes to eat chocolate in any form.it is soft in texture and kids will definitely love this yummy brownies.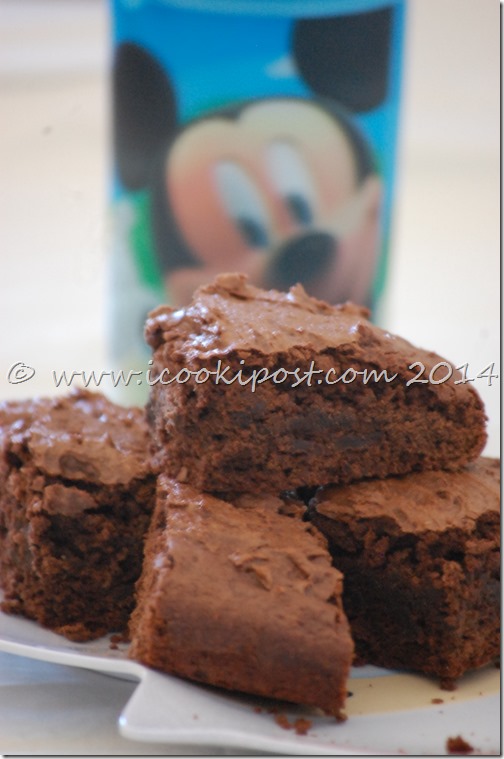 Ingredients
All Purpose Flour/Maida – 1/2 cup

Baking powder-1 tsp

Cocoa powder(I used Hershey's natural unsweetened cocoa powder) – 3/4 cup

Butter –200 gm

Egg –3

Sugar – 1 1/2 cup

Vanilla Essence – 1/2 tsp

Salt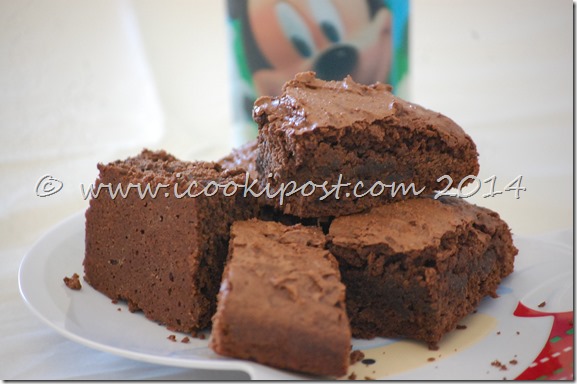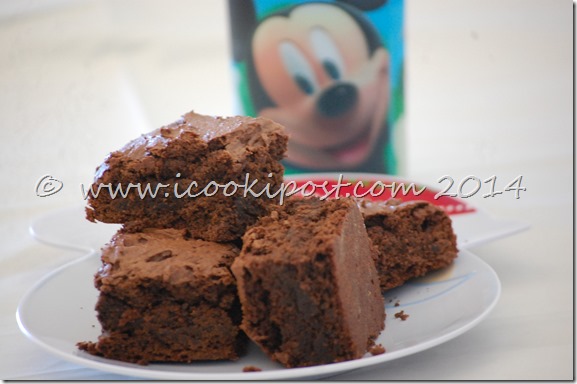 Preparation
Preheat oven to 350 degree F.

Melt butter and keep aside to cool.

In a bowl,mix maida with baking powder,cocoa powder and salt.

In another bowl,beat eggs with sugar.Add sugar little by little till it becomes fluffy.Add butter to it and mix well.

Add the maida mix to it and mix well without lumps.

Grease a 9 inch square baking pan.Pour the batter into the baking pan and bake for 30 minutes.check for doneness by inserting a tooth pick into the center of the pan.it should come out clean.

Once it is cool,cut into square shapes.

Serve with a scoop of ice-cream as dessert.