Ari Unda (Rice Balls)
Ari mean rice and unda means balls in malayalam. This is one of my favorites and it is a popular snack of Kerala.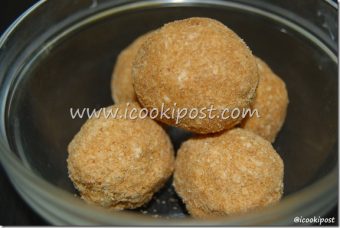 Ingredients:
Chemba(brown) Rice – 1 cup
Jaggery  – 1/2 cup
Grated Coconut – 1 cup
Preparation:
Dry roast chemba rice(or you can use normal white rice) till it becomes crispy.Roast it to a fine powder. Keep aside.
Grind grated coconut and grated jaggery  coarsely.
Mix well and make balls of medium size  using hand.
Store in a airtight container.
I am sending this to event called 'Walk Through Memory Lane', hosted by smitha and Gayathri's Cook Spot.