Banana Toast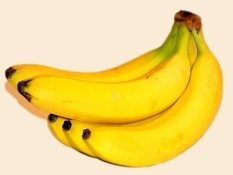 1.

Bananas – 2 

Sandwich Bread – 2 slices

Almonds toasted – Handful
Preparation:
Toast the bread until golden brown and crispy

Mash the bananas and spread over the slices of bread.
S

prinkle with almonds and serve at once

.
Kids would love this as an evening snack. Exposed to air, banana blackens very quickly. So, make sure you mash only when ready to eat.