Bread Bhaji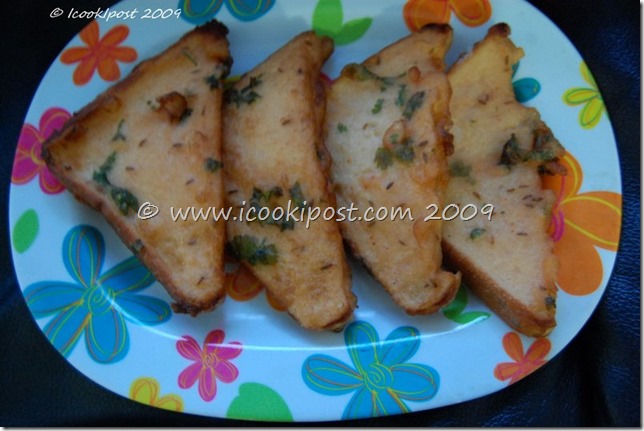 Ingredients:
Bread(cut diagonally) – 4
Plain Flour ( maida) – 1 cup
Cumin seeds – 1 tsp
Tomato sauce – 1 tbsp
Chilly Sauce – 1 tbsp
Coriander leaves – 1 tsp
Asafoetida powder(Hing) – 1/4 tsp
Salt
Oil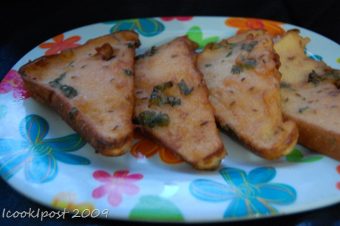 Preparation:
Make a batter with maida, salt and water.
Add tomato sauce, chilly sauce,cumin seeds, Coriander leaves,asafoetida powder to the batter and mix well.
Dip the bread pieces in the batter and coat well.
Deep fry in oil.
Serve hot with ketch up as a tea time snack.
Recipe courtesy: Adukkala