Chemmeen Varuthathu (Prawn Fry)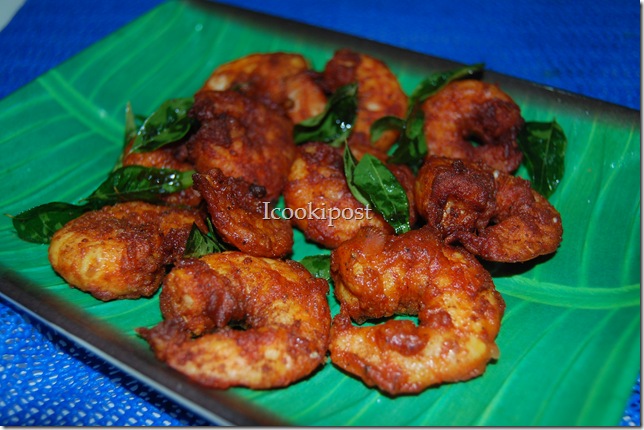 Ingredients:
Prawn – 10
Turmeric powder – 1 tsp
Red chilly powder – 1 1/2 tbsp
Pepper powder – 1 tsp
Ginger-garlic paste – 1 tsp
Curry leaves – 1 tsp
Lime juice – 1 tsp
Coconut oil
Salt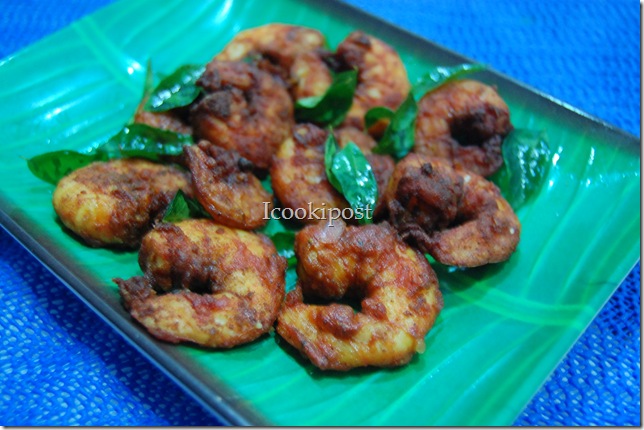 Preparation:
Wash  and devein prawns.Watch Video how to Peel a Prawn!
For the marinade, make a paste of turmeric powder, red chilly powder, lime juice, pepper powder, curry leaves and salt.
Marinate prawn with the above mix and keep aside for at least 3 hours.
Deep fry in oil.
Fry curry leaves in the same oil and garnish with it.