Bhatura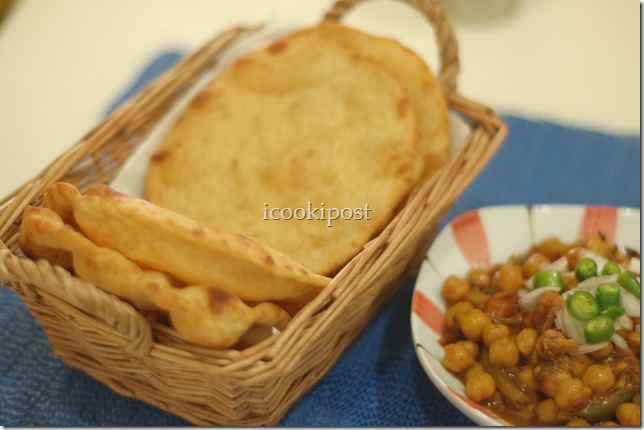 Ingredients:
Wheat flour  – 2 cups
Baking powder – 1/4 tsp
Curd – 1 tbsp
Egg – 1
Salt – 1/4 tsp
Sugar – 1/4 tsp
Ghee – 1 1/2  tsp
Water – as required
Oil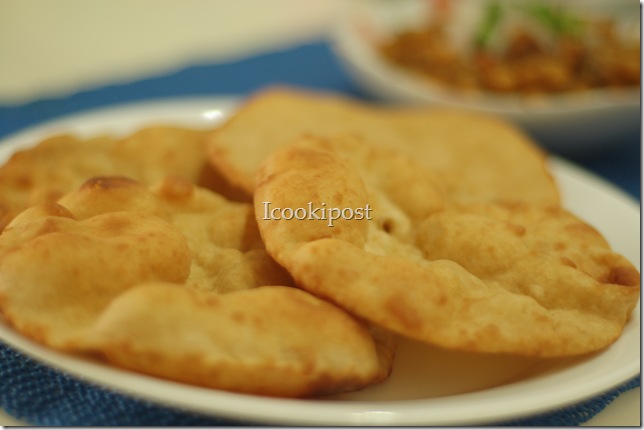 Preparation:
Mix wheat flour (or you can use all purpose flour) with baking powder and salt and sieve it to get mixed well.
Add egg, salt,sugar, ghee ,curd, water into it  and knead into a soft dough.
Cover and keep aside for at least  2 hours.By that time dough becomes soft and fluffy.
Make small balls and roll into thick rounds like we do for making  puris.
Deep fry in oil till both sides are light brown.
Serve with Chole Masala.