Kadathanattu Chicken
Kadathanattu Chicken is popular in a place called vadakara ,northern part of Kerala. I got this recipe from "Pachamulaku" cookery show.This is a unique and different style of preparation. Hope you all love this..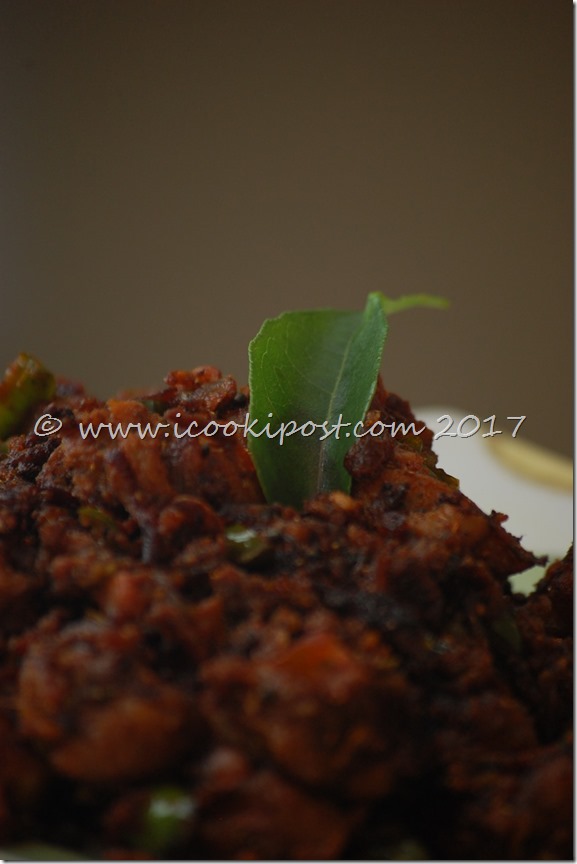 Ingredients
Chicken( cut into medium cubes) – 500 gms
Ginger – 2" piece
Garlic – 15
Green Chilly – 4
Kashmiri chilly powder – 1 tbsp
Red Chilly Powder – 2tbsp
Onion(finely chopped,cut lengthwise) – 2
Onion(cut into cubes) – 1
Capsicum(cut into medium cubes) – 1
Tomato (Take pulp and grind it into juice) – 2
Pepper powder – 1 tsp
Chilly Sauce – 1 tsp
Tomato Sauce – 1 tsp
Curry leaves(finely chopped)  – 1 tbsp
Coriander leaves(chopped) – 2 tbsp
Salt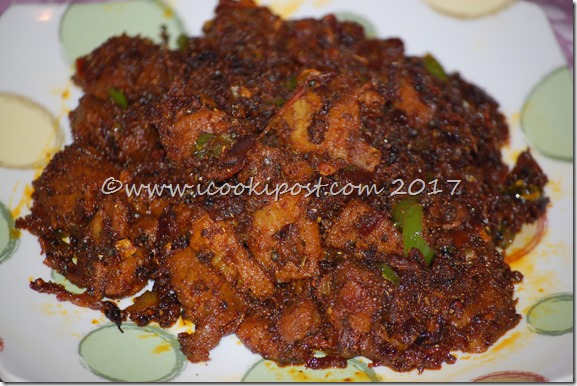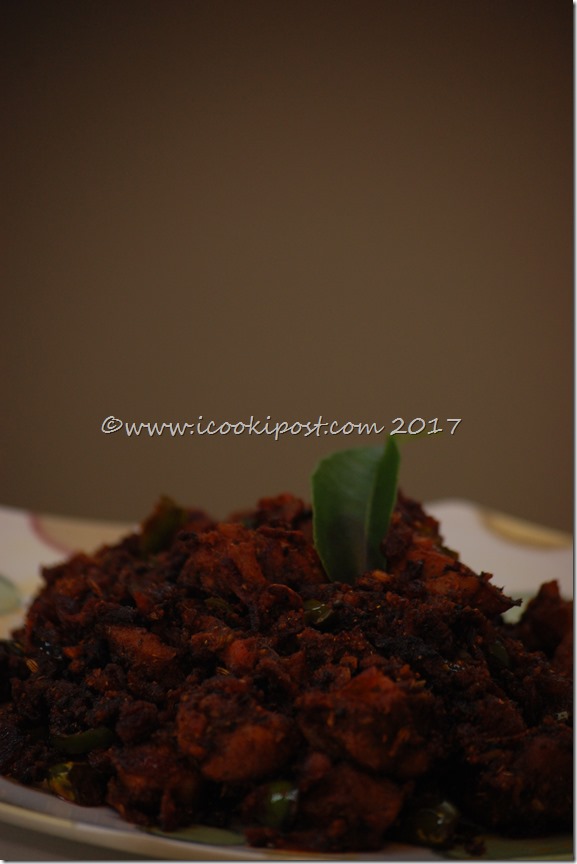 Preparation
Grind ginger,garlic and green chilly into a coarse paste. squeeze out the juice and keep aside. Don't discard the coarse paste mix.
Marinate chicken with red chilly powder,Kashmiri chilly powder,ginger-garlic-green chilly juice,and salt.set aside for 1 hour.shallow fry chicken pieces till done.
In the mean time, fry chopped onions till crispy and brown.
Then saute onions cubes in the oil(the same we used for frying chicken) till light brown.
Add fried chicken pieces, ginger-garlic-green chilly coarse mix,capsicum,tomato juice,pepper powder and mix well.
Add chilly sauce,tomato sauce,curry leaves and coriander leaves.Check for salt and add if needed.stir well and cook till dry.
Remove from fire.
Serve with Rice or Roti.