Tutti Frutti Cupcake/How to make Tutti Frutti Cupcake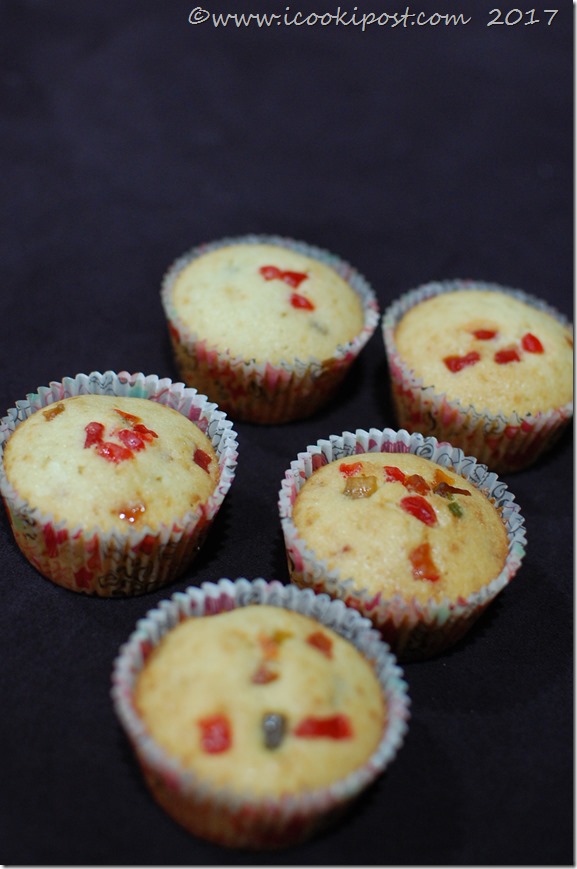 Ingredients
Tutti Frutti – 2 tbsp
Butter (room temperature) – 1/4 cup
Castor Sugar(powdered Sugar)- 1/2 cup
Egg –2
Vanilla Essence- 1 tsp
All purpose flour/Maida – 1/2 cup
Baking powder – 1/2 tsp
Milk – 3 tbsp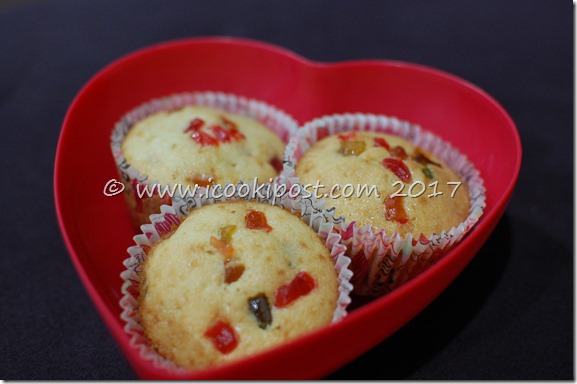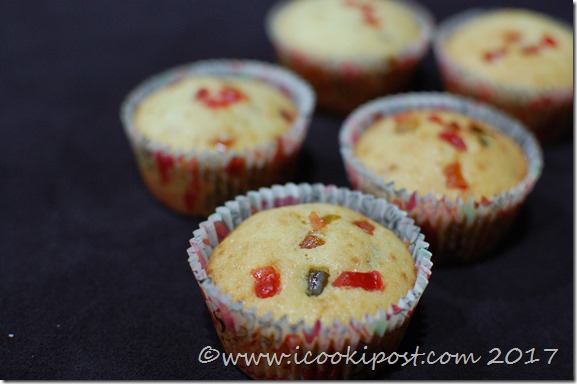 Preparation
Preheat oven to 375 degree F.
In a bowl,Beat butter and sugar.
Add egg  one by one and mix well.
Add vanilla essence to it.
In  another bowl,Sieve maida and add baking powder to it.
Then add  maida in little quantities  to butter – egg mix and mix well.Finally add milk and tutti frutti( before adding, dust tutti frutti with little flour to avoid settling at the bottom of the cupcake)  to it.
Transfer the batter into baking cups and bake for 20 minutes till done or a toothpick inserted in the center of cupcake comes out clean.
spongy and yummy cupcakes is ready.
you can make 8 cupcakes with the above recipe.