Kashmiri Aloo Dum (Potatoes in Spicy yogurt Gravy)
This is an authentic kashmiri recipe of Aloo Dum and it tastes better if you serve it next day as the spices permeate the potatoes through the holes in them.kashmiri cooking is always done in mustard oil..They don't use garlic at all.. Instead use tomato,yogurt , asafoetida and fennel seeds  to get a distinct falvour.i have read somewhere  that making Aloo dum ( the process of browning potatoes )is the ultimate test for new Kashmiri  brides to show off their cooking skills..:-)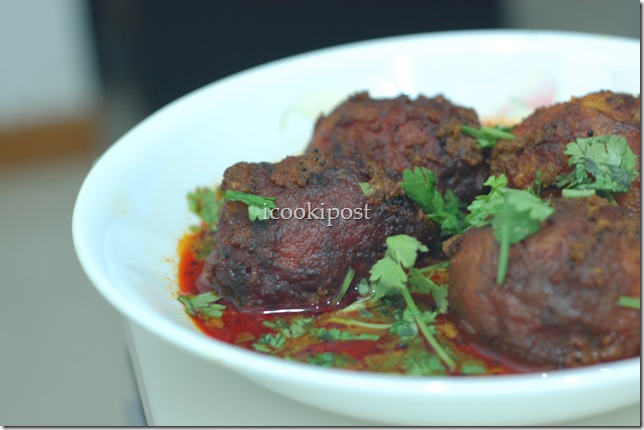 Ingredients:
Baby potatoes – 6
Curd(sour) – 1 1/2  cup
Fennel seeds (roast and grind it to a powder) – 1 1/2 tsp
Cumin(jeera) powder – 2 tsp
Asafoetida (hing) – 2 tsp
Mustard oil   – 4tbsp
Mustard seeds – 1 tsp
Kashmiri red chilly paste –  2 tbsp
Ginger paste – 1/2 tsp
Bay leaves  – 2
Turmeric powder – 1/2tsp
Water – 1 cup
Fresh sour cream(optional) – 1/4 cup
Coriander leaves (chopped) – 1 tbsp
Vegetable oil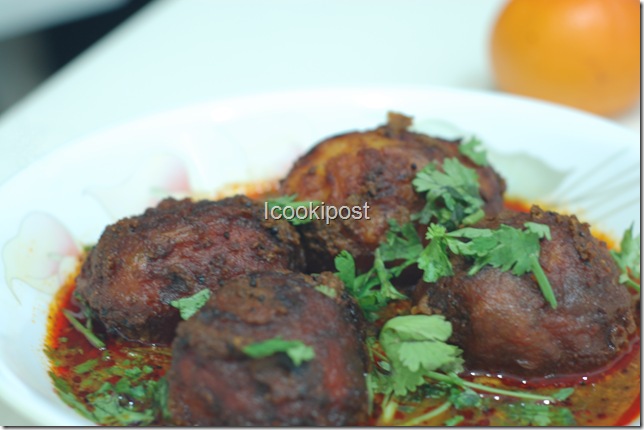 Preparation:
Boil and peel potatoes. Stab lightly each potato evenly using a fork.
In a kadai, heat vegetable oil and deep fry potatoes until golden reddish brown in color.
Mix beaten sour curd in a bowl and add  1/2 tsp of powdered fennel seeds powder,1/2 tsp of asafoetida powder,1 tsp of cumin powder and mix into it.
Heat mustard oil in a kadai. splutter mustard seeds, bay leaves. Add  red chilly paste,ginger paste, 1 tsp of hing, 1tsp cumin powder and a 1/4 tsp of  turmeric powder and stir until oil separates from the spice mix.
Lower the flame and add the curd mix and let it simmer for 15 mins.
Add the fried potatoes to the gravy . cover and cook on low flame for another 15 mins.
If the gravy is too thick just add a little water to it.
Once it is done, add fresh sour cream to it.
Garnish with chopped coriander leaves.
Serve with rice.