Kovakka Peera ( stir fried Tindora with coconut)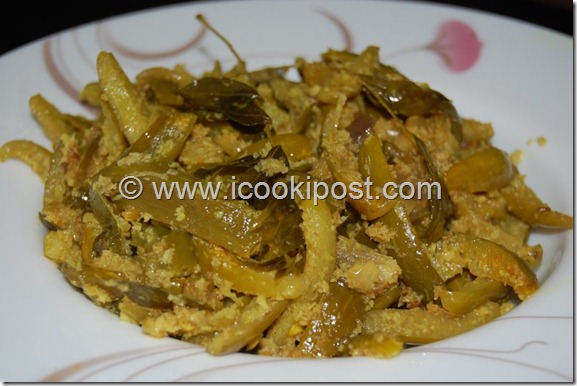 Ingredients:
Tindora (kovakka) –  250 gms
Shallots –  8
Green Chilly (slit lengthwise) – 3
Grated Coconut –  1/2 cup
Garlic (Chopped) –  3
Tamarind pulp –  1 tbsp
Cumin seeds – 1 tsp
Turmeric powder –  1/2 tsp
Oil
Salt
Curry leaves
Preparation:
Grind grated coconut, cumin seeds, chopped garlic , turmeric powder into a coarse paste.
Mix the paste with kovakka (cut into long  thin slices) chopped shallots , green chilly, tamarind pulp and salt.
Heat oil in a pan. add the above mix to it and sprinkle some water.
Cover and cook on low flame till kovakka is soft.
Garnish with curry leaves
Serve with rice.