Millionaires Shortbread
Millionaires Short bread is also known as caramel squares or caramel short cake and it consists of three layers.It has a rectangular biscuit base topped with a very soft milkmaid- butter filling and a white chocolate topping.This is a yummy sweet to make and kids will definitely love this.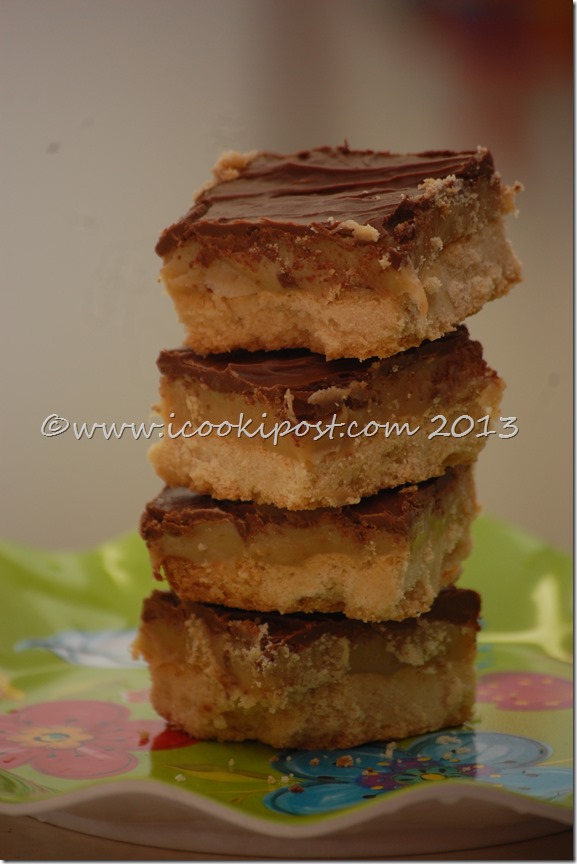 Ingredients
Plain Flour/All Purpose Flour/Maida –1 1/ 2 cups

Butter –1 1/2 cup

Soft Brown Sugar(sieved) –3 tbsp/50gms
For the Topping
Butter –50gms/10 tsp

Soft Brown Sugar –50 gms/3 tbsp

Milkmaid/Condensed Milk –400gms/14oz

Milk Chocolate –150gms/5 1/2 OZ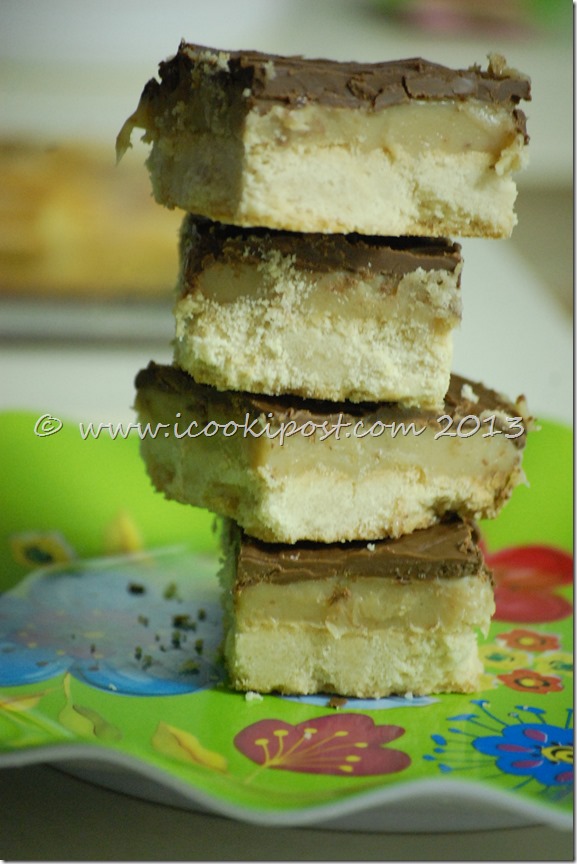 Preparation
Sieve the flour into a mixing bowl and rub in the butter with your fingers until the mixture resembles fine bread crumbs.

Add the sugar and mix well to get a firm dough.

Grease a 23 cm/9 inch square cake pan.

Press the dough into the prepared pan and prick with a fork.

Bake in a preheated oven at 190degrees C /375degree F for 20 minutes until lightly golden .Leave it to cool in the pan.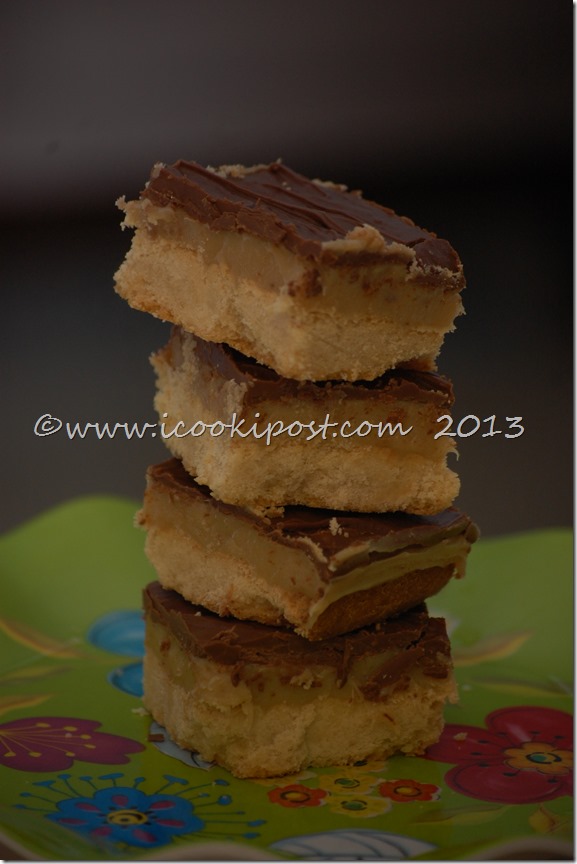 To make the topping,place the butter,sugar and condensed milk in a non-stick sauce pan and cook over medium heat stirring constantly,until the mixture comes to the boil.

Reduce the heat and cook for 5 minutes until the caramel is pale golden and thick and is coming away from the sides of the pan.

Pout the topping over the shortbread and leave it to cool.

When the caramel topping is firm,melt the milk chocolate in a heat proof bowl over a sauce pan of simmering water(make sure the bottom of the bowl does not touch the water), stirring occasionally.

Spread the melted chocolate over the topping .

Leave it to set in a cool place.

Cut into squares and serve.