Pumpkin Chutney/Mathan Chammanthi (മത്തന് ച്ചമ്മന്തി)
This is a unique recipe of chammanthi with yellow pumpkin.you can have this chammanthi with kanji or rice as a side dish.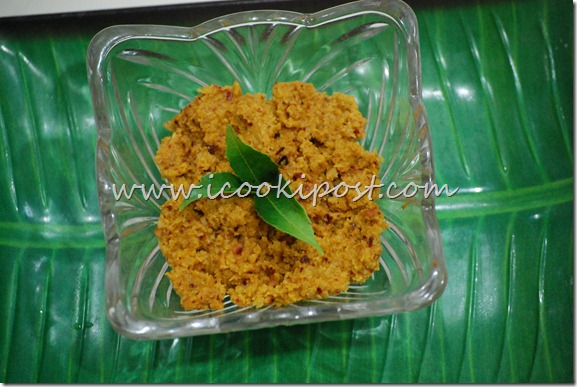 Ingredients
Yellow pumpkin(Mathan) – 1/4 cup
Tamarind  – 1 small piece
Asafoetida – 1/4 tsp
Jaggery – 1 small piece
Urad dal(uzhunnu Parippu) –1tsp
Dry red chilly –2
Grated coconut – 1/4 cup
Curry leaves
Salt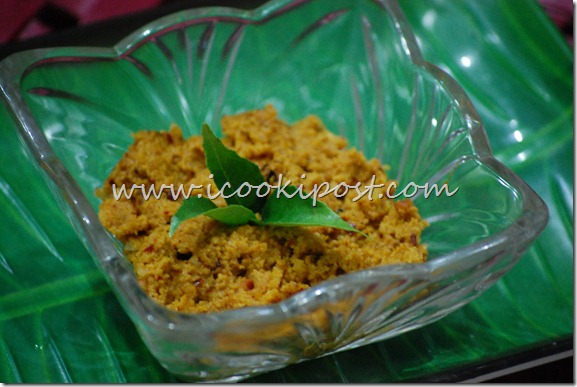 Preparation
Peel off the skin of pumpkin and chop into medium pieces.
Cook pumpkin pieces together with tamarind ,asafoetida, jaggery, water and salt till pumpkin pieces are soft.Drain the water.
Heat a pan and dry roast urad dal and dry red chilly.
Grind grated coconut,curry leaves,roasted urad dal,dry red chilly and cooked pumpkin into a paste.
Serve wtih kanji or rice.