Pumpkin Olan/Mathan Olan
Olan is a traditional kerala sadhya dish and it is prepared using pumpkin,Ash gourd and red gram dal.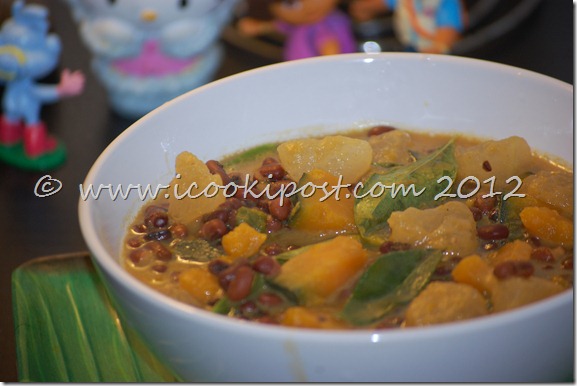 Ingredients
Ash gourd (kumbhalanga/cut into pieces) – 100 gms/1/2 cup
Pumpkin(mathan) – 100gms
Red gram dal(vanpayar) –2 tbsp
Green chilly(slit lengthwise) –3
Thick Coconut milk(first extracted) – 1/4 cup
Coconut milk(2nd extracted ) –1 cup
Curry leaves – 1 sprig
Coconut oil -1 tbsp
Salt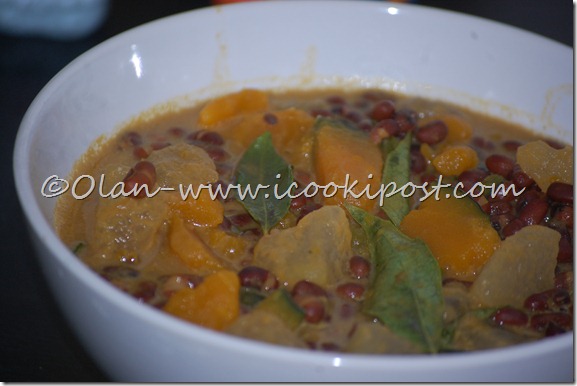 Preparation
Soak gram dal over night.
In a pressure cooker, boil peas and keep aside.
Boil  vegetables with salt,green chilly and water.
Once it is cooked well, add 2nd extracted milk to it .let it boil.
Once the gravy thickens,add thick coconut milk to it and stir well.Don't let it boil.Remove from fire.
Add curry leaves and coconut oil to it.
Serve with Rice.