Rasmalai/How to Make Rasmalai
Rasmalai is a  sweet dish popular in west Bengal and it is made using paneer balls and then immersed in rich and sweet creamy milk…so this is a perfect sweet dish to try for this Diwali season.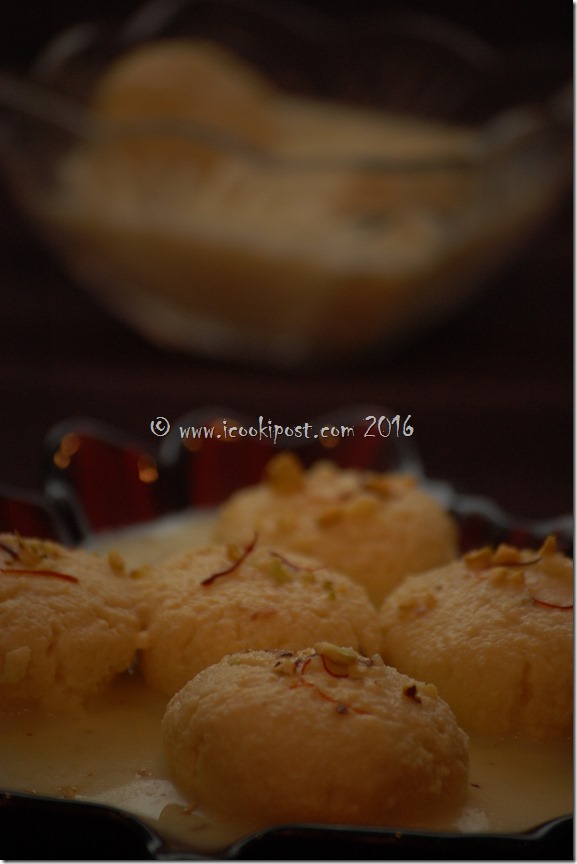 Ingredients
Paneer – 200 gms
Milk – 500 ml
Sugar – 1/2 cup
Condensed milk – 2 tbsp
Water – 2 cups
Pistachios ( chopped)  – 8
Almonds(chopped) – 8
cardamom pods(peeled and crushed)  – 6
Saffron strands- a pinch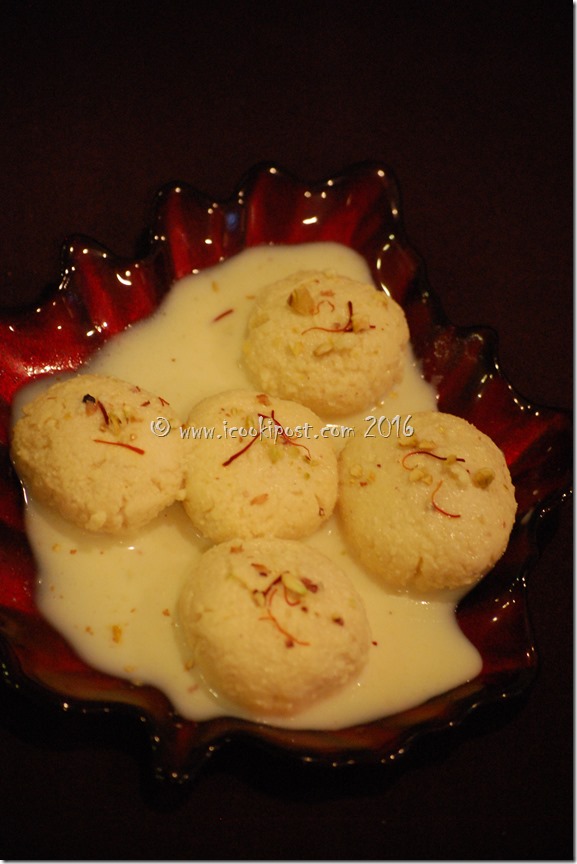 Preparation
Grate paneer cubes and grind well in a blender.Remove from the blender and knead well using hand.Once it is soft and smooth,make small balls out of it.Then flatten into thick disc like shape and keep aside.
In a wide pan, Boil 2 cups of water along with sugar and 2-3 cardamom pods.Once it starts to boil and sugar dissolves,drop the balls slowly into the syrup and cover and cook for 15  minutes on medium flame. After 10 minutes you can check and see if it is cooked on one side.then gently flip to the other side  using a spoon.After15 minutes The paneer balls will be double in size and spongy by then.
Remove the balls from the syrup and using a  spoon ,squeeze each ball to remove the sugar syrup from the rasgullas.Keep aside.
Do  take care not to  overcrowd the pan with too many balls.Also if it is not cooked properly,it will break easily.
For making thickened milk,boil 500 ml of milk in a sauce pan and add 2 tbsp of sugar, cardamom pods,a pinch of saffron stand into it.Once it starts to boil, lower the flame and stir occasionally till the milk reduces to half.
Add condensed milk,chopped pistachios,chopped almonds to it and finally add the rasgulla balls to it and cook on low flame for 2 minutes.
Remove from flame.Garnish with chopped pistachios and saffron strands.
You can refrigerate for a maximum of 4- 5 days.
Serve chilled.