Stir Fry Baby Kai Lan
Baby Kai lan is quite common in Chinese and Thai cuisine. it is either stir fried with ginger and garlic and boiled or steamed and served with oyster sauce.it tastes bitter,but adding garlic and oyster sauce to it reduces the bitterness.Whenever we go to Thai or Chinese restaurants, we order this dish and i love to have this leafy vegetable with Thai rice. This is simple and easy to prepare.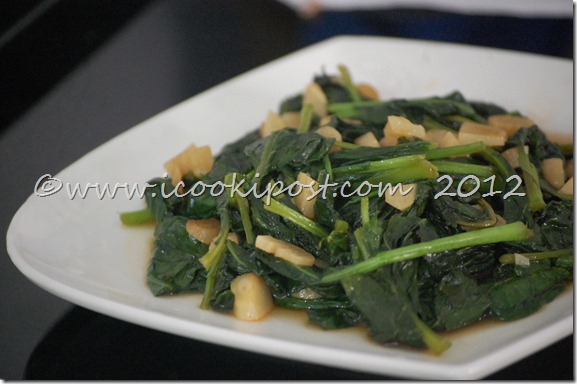 Ingredients
Baby Kai Lan(rinse and trim the edges) – 300 gms
Garlic (chopped) – 1 tbsp
Oyster Sauce – 1 tbsp
Oil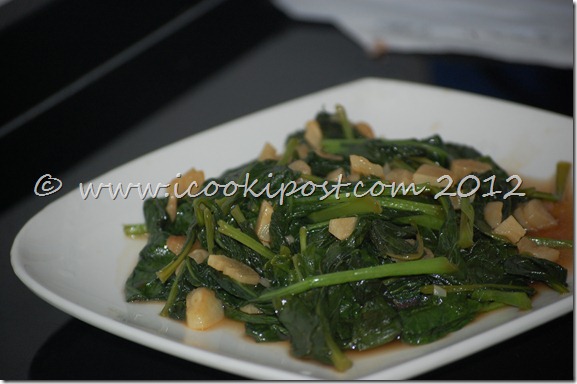 Preparation
Heat oil in a pan.saute chopped garlic till light brown.
Add kai lan and stir fry for 2-3 minutes.Once the leaves are cooked, add oyster sauce and mix well.
Serve with Rice.
This entry goes to Serve it-Stir Fried hosted by Krithi and Denny's.