Unakka Mulaku Chammanthi (Dry Red Chilly Chutney)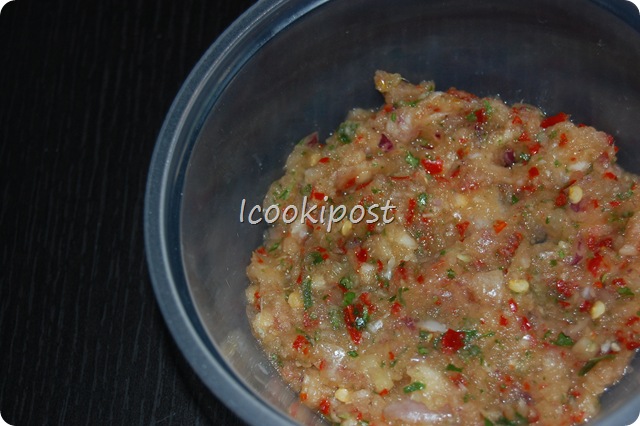 Ingredients:
Dry red chilly –  6
Shallots –  4
Ginger (chopped) – 1/4 tsp
Garlic – 4
Curry leaves
Salt
Coconut oil –  1 tbsp
Preparation:
Grind all ingredients into a paste.
Add coconut oil to it and mix well.
Serve with dosa or iddly.
This entry goes to "Think Spice – Think Red Chillies  an event Started by sunita Bhuyan