Vishu Special – Naranga curry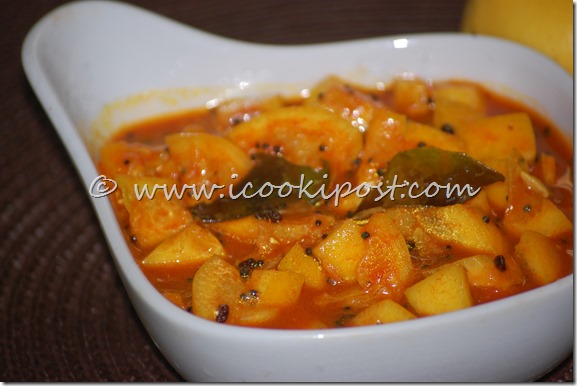 Ingredients:
Lemon(yellow) – 3
Green chilly(cut into round pieces) – 5
Curry leaves
Mustard seeds – 1 tbsp
Asafoetida powder – 1/4 tsp
Red chilly powder – 3 tsp
Turmeric powder – 1/4 tsp
Fenugreek seeds- 1/4 tsp
Salt
Sesame Oil
Water – 1/2 cup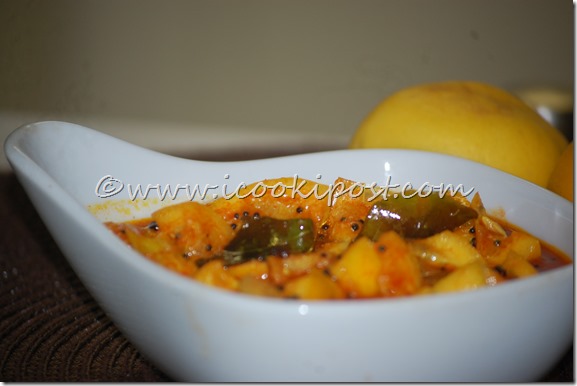 Preparation:
Slice lemon and cut into small cube pieces.Add salt to it and mix well. Keep aside for 1 hour.
Heat oil in a pan. Splutter mustard seeds.once it is done add fenugreek seeds, asafoetida powder, curry leaves, red chilly powder, turmeric powder,green chilly and saute on low flame. Take care not to get burned.
Add water to it and bring it to boil.
Add lemon pieces to it and mix well. Turn off the stove .
Once it is cool, store in bottle and refrigerate.
While serving pickle, always use dry spoon.