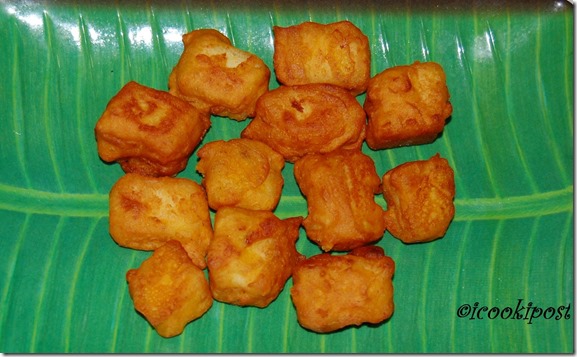 Ingredients:
Paneer(cut into cubes)-200gms
Besan-1/4 cup
Curd-3tbsp
Ginger-Garlic paste-1tsp
Chilly Powder-1tsp
Corn Flour-1tsp
Lemon Juice-1tsp
JeeraPowder-1 tsp
salt
Preparation
Make a batter by mixing all the ingredients except paneer cubes.

place the paneer cubes in batter mix to coat well for 30 mins.

Deep fry in oil.

sprinkle Chat masala on top.