Chembu Thal Curry/Taro Stem Curry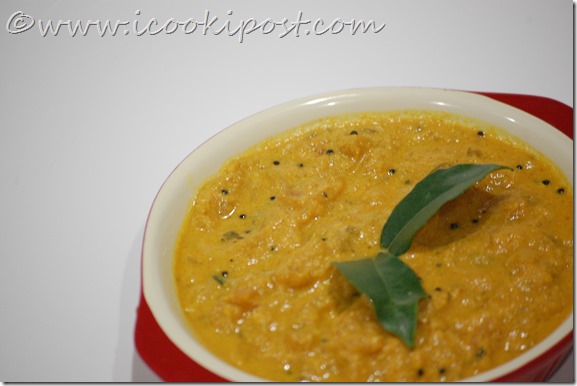 Ingredients:
Chembu Thal/Taro Stem – 1
Green Chilly(cut into round pieces) – 2
Shallots(finely chopped) – 8
Turmeric Powder –1/2 tsp
Red Chilly Powder – 1 tsp
Grated Coconut – 1 cup
Onion ( cut into cubes) – 1/4 cup
Tamarind extract – 1 tbsp
Mustard seeds – 1/4 tsp
Curry leaves
Salt
For tempering
Mustard – 1/4 tsp
Dry red chilly – 2
Curry leaves
Coconut oil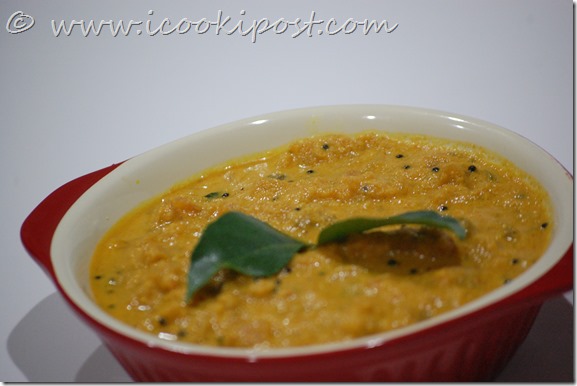 Preparation:
Peel off the outer skin of taro stem and cut into small pieces.
Heat a pan.Add chembu thaal pieces,chopped shallots,green chilly and little water.
Cover and cook on medium flame for 5 minutes.
In the mean time,grind grated coconut,onion,turmeric powder,red chilly powder into a coarse paste.
Once chembhu thaal pieces are cooked ,add tamarind extract and salt to it.Stir well and let it boil for some more time.
Add coconut paste to it and mix well.once it starts to bubble,turn off the flame.
Remove from fire.
For tempering,Heat oil in  a kadai.Splutter mustard seeds ,dry red chilly and curry leaves and add it to the curry.
Serve with Rice.