Shahi Paneer
Shahi means "Royal" and it is indeed royal to go with rotis. Paneer is usually a common ingredient in our menu, especially north indian dishes and I love the bites of it in any curry. Usually, when you prepare mutter paneer, it needs to be fried in advance, but for this recipe there is no need to do that. Adding milk and cashew nut paste enhances the taste and indeed one of those easy ones which can be prepared in no time.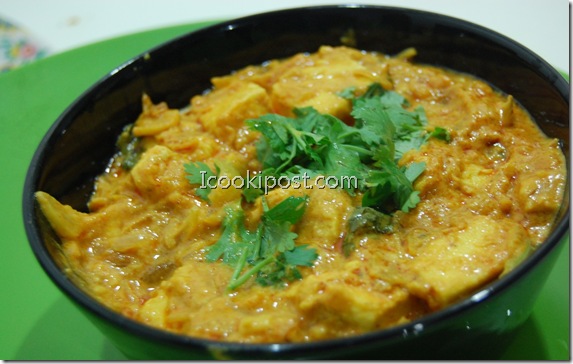 Ingredients:
Paneer (cut into cubes)- 250 gms
Ghee – 3 tbsp
Onion(chopped) – 2
Ginger-garlic paste – 1tsp
Tomato (medium,chopped) – 2
Green chilly – 2
Red chilly Powder –1/2 tsp
Garam Masala – 1/2 tsp
Milk –1/2 cup
Cashew nuts – 5
Cardamom –2
Sugar – 1 tsp
Salt
Coriander leaves – to garnish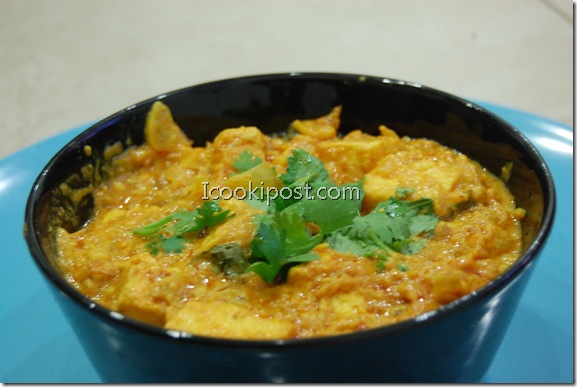 Preparation:
Grind cashew nut and milk into a paste.
Heat ghee in a pan. Saute cardamom,chopped onions,ginger-garlic paste and green chilly.
Add chopped tomatoes, red chilly powder,garam masala powder and saute.once it separates from oil, add cashew nut – milk  paste to it.
Add paneer cubes,salt  to it and boil to get a thick gravy.
Finally add sugar to it and mix well.
Garnish with coriander leaves. you can garnish with grated paneer also.
Serve hot with rotis.
This entry goes to JFI-Paneer